Articles by Terry Milne
Terry is a founder member of Bernal History Project and its predecessor, Bernal Heights Preservation. He leads walking tours of Bernal landmarks and sites of historical interest.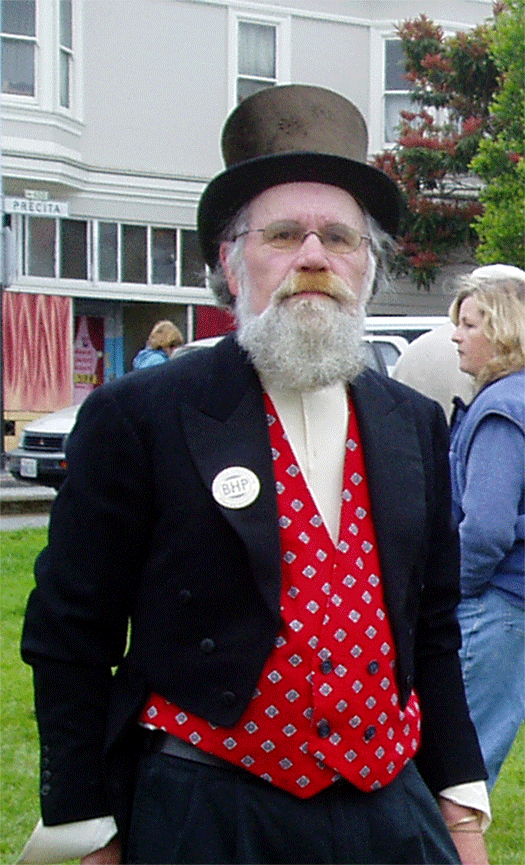 New Bernal Journal, April/May 2011: A century of Bernal schools.
Spreading History All Over Town
New Bernal Journal, June/July 2010: A review of the BHP's neighborhood presentation for the San Francisco Museum and Historical Society.
Recovering After the 1906 Quake
New Bernal Journal, April/May 2010: Rebuilding the water and gas lines and remembering the 1906 earthquake.
Aerial View
In the 1920s, Bernal hill was used to advertise automobiles.
Bernal Heights History Day 2009
New Bernal Journal, August/September 2009: A preview of our history extravaganza at St. Anthony's.