Albert Francis Bernal
12/8/1945-
My name is Albert Francis Bernal. I was born in San Francisco at St. Mary's Hospital. My parents are Alfred Francis Bernal and Eleanor Anne Bernal, nee Bailey. I have no brothers or sisters.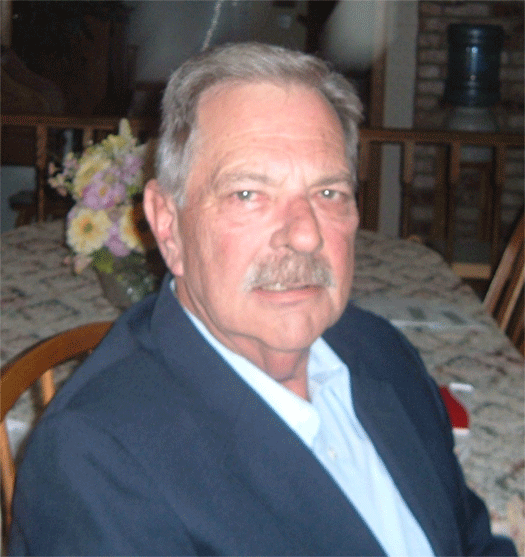 Until I was seven, we lived at 545 Dolores Street in the Mission District. Little did I know how close we were to the land grant my great-great-grandfather had obtained. It was a happy household. My mother was a full-time housewife and my father was a Teamster. My grandfather, Dave Bailey, lived with us, but I have no memory of him. He died when I was two years old.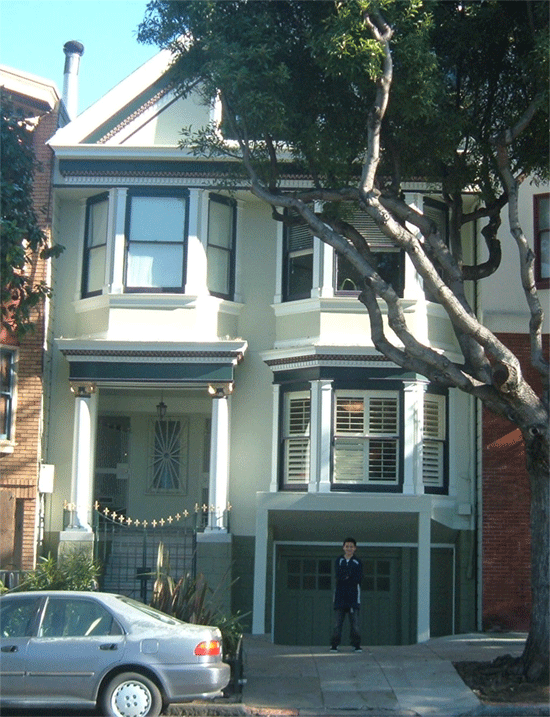 In 1952 we moved to San Bruno, where we lived until I got married after a two-year service in the Army where I served overseas in Thailand. While in San Bruno I attended North Brae, Parkside, and Capuchino. I graduated from high school in 1963.
My high school sweetheart and I, Pam Edwards, were married in 1967.
Just after school I went to work in the Gas Department for PG&E. After the Army I went back to work at PG&E and advanced through a number of positions until my retirement in 2001.
Pam and I have three children: Albert David Bernal, Matthew Joseph Bernal, and Amy Christine Bernal. We adopted Amy from Korea in 1978. We really wanted a little girl, and since the last Bernal girl was born in the middle of the 19th century, we played it safe and adopted.
Albert's middle name is from my mother's father, David Bailey. Matthew's middle name is from my grandfather, Joseph Cornelius Bernal. Amy's middle name is from Pam's mother, Christine Russo.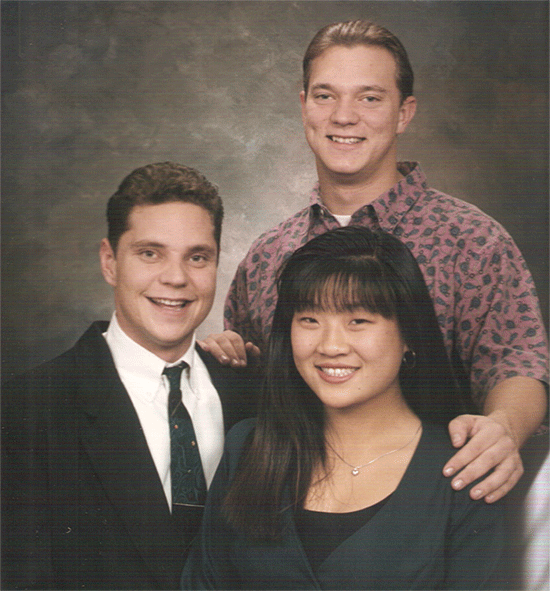 We raised our family in San Mateo. Our kids attended Beresford Park, Meadow Heights, Borel, Aragon, and Hillsdale schools. While they were attending school I went back to school myself, graduating from Notre Dame de Namur in 1979.
As I wrote my ancestors' stories, I noticed a number of patterns or characteristics that run through the family. I'll share some of them with you.
David Bailey, my grandfather, was a master machinist and a very mechanically talented man. I inherited those skills from him, fixing cars as a kid and working in a technical field that required good mechanical skills. My grandson Jake is similarly talented. The kid is forever inventing things and making a mess of his Dad's garage. For Christmas when he was thirteen he wanted an arc-welding set because he wanted to learn how to weld! I think he is a natural-born engineer. That aptitude came from somewhere.
My son Matthew loves stories about the West. My father loved stories about the West. I fondly remember listening to Gunsmoke on the radio with my father.
My father played the cello as a young man. My grandson A.J. chose to play the cello in his school orchestra. Where did that come from?
My other grandson, Kyle, is always looking for ways to make money and is very interested in business. We started a small business together selling Tec-Dec skateboard ramps, and he is an absolute sponge to learn all he can about business. My grandfather Joseph Cornelius was an astute businessman. I graduated from college with a degree in business administration. Did Kyle inherit his interest in business?
My great-grandfather, Jose Cornelio Cipriano Bernal was involved with politics as a rigador in San Jose. I have an interest in politics and public service, and am a planning commissioner in the town I live in. Did this interest come from my family? I would have never thought there was a connection if I had not begun my genealogical research.
These are just a few examples of characteristics that I have found so far that run through the Bernal family. They would not have been identified had I not gone through the effort of researching and writing about my ancestors. Who knows what else I'll find when I do more research on other branches of my grandkids' ancestors?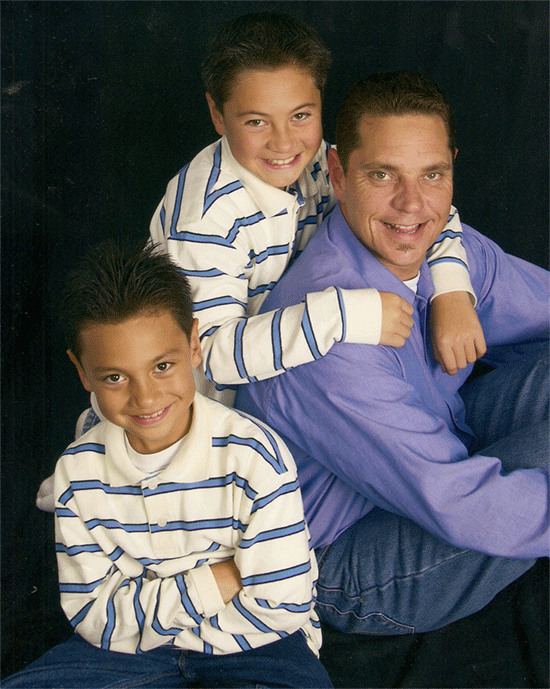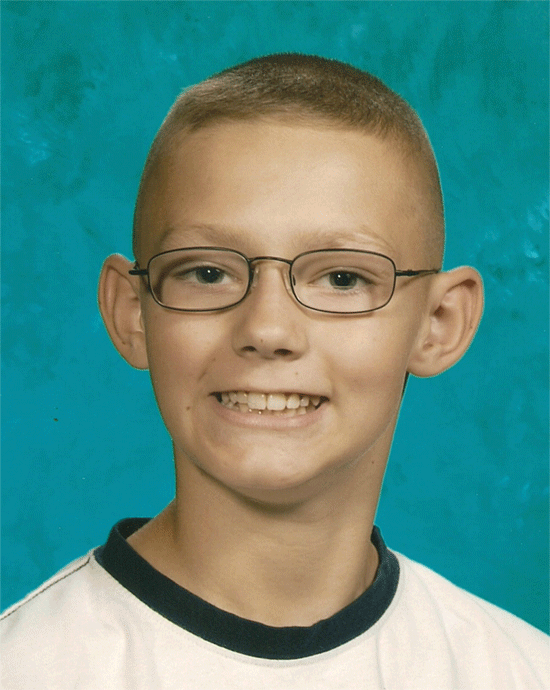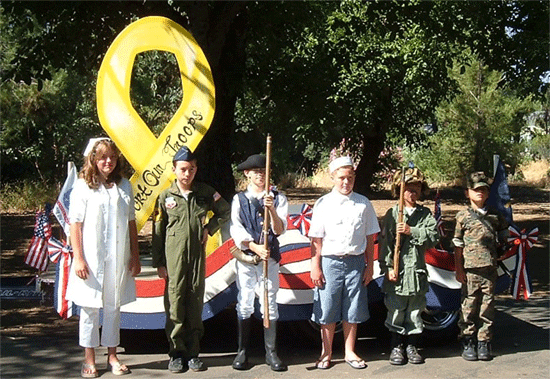 In researching my family I met a very interesting docent at Sutter's Fort in Sacramento. His name is Ralph Bonds-Velo. We talked at length about the value in documenting our family histories. We all know the value in knowing our family medical history. But there is another reason. Time is relentless and unstoppable. One hundred years from now will come, as will two hundred years. In time, most of us will become ancestors to someone.
America is a new country made up of people who came from somewhere else. Old family ties were broken through immigration, whether from another country or from another state. As a result, most of us are lucky to have known a grandparent or two, and maybe a few stories of others who came before us. But only a few have any depth of knowledge about our roots.
Ralph offered an idea that I hadn't thought of. If we start documenting our families now, regardless of how far back you can go, there will be a wealth of knowledge available to our descendants a century from now. And if we can each start a family tradition of adding each generation's stories to the family history, just think of the value of our work in the future.
I got started on documenting my family with this thought in mind. It just so happens that I can reach back more than two hundred years because my family is well documented as a part of San Francisco history. I am excited that the Bernal History Project is interested in the stories of my ancestors, and I am more than happy to share them with them.
But you don't need to have a well-documented family history to begin writing your own. Think in terms of one hundred years from now, and how thrilled some descendant of yours would be to know about YOU and others who followed.
If you can only start with your grandparents or parents, that is fine. But start. Think about the value of having a family history available to a descendent you will never know. These future people will be able to see traits and characteristics that run through their families. Think how interested they will be to learn about how you earned a living, your interests, and the times you lived in.
Start!